Digital Designer Job: Grimsby Careers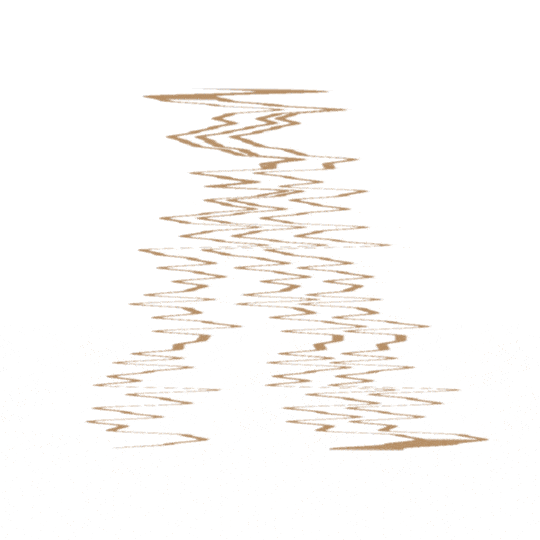 Digital designers: Looking to redesign your career?
Hey there. We're digital marketing agency, CMA. Right now we're on the lookout for an experienced digital designer to join our graphics department. Do you have the Milton Glaser "wow" factor? Then read on…
Experience is key to this role. That's because we do more than create pretty pictures. We think before we do. This means content and strategy first. With a plan in place, eye-popping visuals are created. After this? Well we market the hell out of the collateral. 'Designer marketing' is how we like to describe it. The pretty things we create are designed to achieve commercial goals for a wide-range of awesomely interesting brands.
We are looking for someone with narly design skills. An individual who can work with strategists on the creative. Who has ideas and throws them into the creative ring. Someone who works within processes, understands the need to exemplify brand guidelines but is never afraid to challenge assumptions. An ability to bring concepts to life through design. Someone who is looking for a career, to become part of the business family and to grow as we grow.
The successful candidate will have the skills and experience to hit the ground running. An understanding of strategy, content and the wider marketing mix is important. Why? Because we have a track record in delivering marketing which meets customers' needs and creates impact for brands and companies.
The Place
We are seeking a passionate and dedicated Graphic Designer to join our Cleethorpes, Grimsby, Lincolnshire marketing team. The successful candidate will be responsible for the concept, design and development of web and print marketing materials. Reporting to the Director of Marketing and the Creative Director, the Senior Graphic Designer works with CMA professionals to create first-class marketing materials that deliver a distinct message.
The Role
Summary of essential job functions:
Design and produce visual marketing materials. This could include, but is not limited to, business proposals, market overview presentations, offering memorandums, brochures, flyers, direct mail campaigns, newsletters, invitations, banners, and event collateral.
Create web-based marketing tools and communications, including email, newsletters and websites.
Social media will be a large part of your weekly output, creating headers, graphics to support posts and other social innovations
Whether in print or digital, find innovative ways to make designs work with leading-edge technologies and software
Guide multiple projects simultaneously from concept to execution in a fast-paced, deadline-driven environment.
Maintain daily design-related administrative and operational tasks.
Devise strong visual solutions for research-based information, such as statistical graphs, charts and tables, for inclusion in market reports, newsletters and presentations.
Create custom maps, site plans and other geographic visuals.
Proof graphics, illustrations and associated copy with deliberation to ensure accuracy.
Participate in project kick-off meetings and regular status meetings with project leaders.
Create, manage and maintain design files, including stock and custom-created graphics, illustrations and logos.
Utilise internal tracking systems and procedures.
Continue to advance printing and graphic design skills and techniques to apply as necessary to meet increasing expectations and requirements of clients.
Follow and uphold changes and updates to brand guidelines.
Research and stay up-to-date on ever-advancing tools and technologies to elevate performance and capabilities of the team.
Advise and collaborate with design peers to provide feedback and input on projects.
Communicate with clients when required, providing exceptional customer service, taking full ownership of assigned projects.
Skills
Bachelor's degree in with a minimum of 5 years' prior graphic design experience – this is preferred, but not essential. What counts is you, the person.
Expert proficiency with Adobe Creative Suite (InDesign, Photoshop, Illustrator) and web applications (Flash, Dreamweaver, HTML 5) plus Motion graphics such as gifs and videos.
Expert knowledge of complex page layout production, colour and photo correction, and typography for print and digital media
Expert knowledge of printing technologies and procedures, including writing print specs, requesting quotes and setting up print-ready files.
Support professional exchanges in brainstorming sessions involving cross-functional and multi-level management teams
Ability to work effectively in a fast-paced, deadline-driven environment and consistently demonstrate a high level of organisation.
Curious with a thirst for learning and trying new things
Focus on customer service to seek and meet client needs
Collaborative, motivational and inspirational attitude; others like to work with/for you
Creative thinker unafraid to challenge assumptions
Passionate about content and storytelling
Willingness to take on challenging assignments and seize personal development
Knowledge of designing template websites would be a plus. The ability to design and implement into WordPress themes.
The Salary
Competitive salary, dependent on experience, including a holiday plan, auto-enrolment into a pension plan, an opportunity to grow as the business grows, opportunity to travel, to work in an incredibly fun, yet focussed environment with other talented professionals.
If you enjoy working in an optimistic, energetic and dynamic work environment that emphasizes social as well as business interaction, then we invite you to apply. CMA provides equal employment opportunity to all persons. No employee or applicant for employment will be discriminated against because of race, creed, origin, marital status, sexual orientation, age, otherwise qualified disabled or veteran status or any other characteristic protected by law.
How to apply?
Please send CVs and messages of interest to careers@cmagency.co.uk or use the form below. We'll acknowledge receipt to let you know we've got it. Those who look sweet on paper we'll invite in for informal chat including coffee and possibly biscuits.