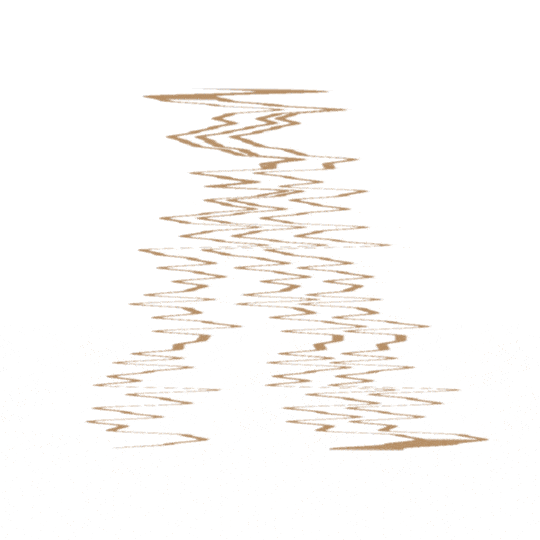 We are seeking a Junior Graphic Designer to join our dynamic design and marketing agency, where strategic thinking and creative soul go hand-in-hand like an old married couple. This is your chance to become part of a team that collaborates across various sectors to deliver exceptional visual content and branding experiences.
Job Type: Full-time
Salary: £19,000 pa
Location: Grimsby, Lincolnshire
Experience: All invited to apply
Closing Date: 30/11/2023
Graphic Designer Role
We believe in the power of visuals to tell a story and connect with audiences. As a Junior Graphic Designer, you will be involved in the entire process of defining requirements, visualising and creating graphics including illustrations, logos, layouts and photos. You'll shape the visual aspects of websites, books, magazines, product packaging, exhibitions and more. Your graphics should capture the attention of those who see them and communicate the right message.
In this role, you will be expected to be creative, flexible and precise – a person who can bring abstract concepts to life. You will work closely with our design and marketing teams to ensure a seamless integration of visual content into our larger campaigns and projects.
Responsibilities: 
Graphic design
Assist in the design and development of various graphics and layouts for product illustrations, company logos and websites with software such as Photoshop, Illustrator, InDesign, etc.
Coordinate with the marketing and design teams to align visual designs with messaging and marketing strategies.
Develop visual content for digital campaigns, including social media, email marketing and online ads.
Provide design support to other business lines to create product graphics, logos, identity design or other similar offline graphics.
Incorporate changes recommended by the clients or the creative team into the final design.
Review designs for errors before printing or publishing them.
Stay up-to-date with the latest design trends, techniques and technologies.
CONTENT CREATION
Collaborate with the content team to complement textual content with engaging visual designs.
Help translate marketing objectives into clear creative strategies.
Ensure consistent brand identity across all visual materials.
SUPPORTING ROLES
Assist with content management on social media platforms and websites.
Support the team in the strategic planning of visual content for various campaigns.
Engage in creative brainstorming sessions for campaign development.
Provide administrative support to the design and marketing team when required.
Why Join CMA?
Heads up – that's a rhetorical question. We're a full-service marketing agency with head offices in Grimsby, England, remote hubs across the UK and US operations in Cambridge, Massachusetts. Our agency is a hub of creativity where every individual's contribution is valued and nurtured. We are committed to your professional development and ensure that your career path with us is a rewarding one.
Creating Seriously Good
Shit Together
There's No 'I' in Team Unless It's 'Teaming Up
Which really makes no sense. What does make sense is this: people don't work for CMA. They work with CMA. Like a Casio MS-80S Calculator, we are a sum of our parts. We are on a mission together. One to create opportunities. To create careers. And to do so by creating brilliant work.
It's simple mathematics. At CMA, we don't just hire individuals; we build a community. We're on a journey to make a difference and unlock potential. Are you ready to join us?
Things You'll

Love
Global presence: Join a team with a global reach, working on projects that span the world.
Hybrid workplace: Experience the best of both worlds with remote and in-office work options.
Cool technology: Stay on the cutting edge of tech and tools.
Cutting-edge expertise: Learn from the best in the business.
Competitive salaries: Your hard work is rewarded.
Career development: Fuel your growth and learning.
At CMA, no day is ever the same. Be prepared for exciting challenges, diverse projects and a continuous stream of inspiration. Our fast-paced environment keeps things interesting.
The Pathway
Your career with CMA is a journey. With every project, you're learning and growing. We invest in your future with training, workshops and mentorship programmes.
Outside of working with the best team on the planet, what else can you expect? Here's a few other sprinkles to dust your doughnut:
Unleash Your Potential: At CMA, the sky's not the limit; it's just the beginning. We encourage you to reach for the stars and support you all the way.
Career Development: Our commitment to your growth is more than just a promise. We provide training, workshops and mentorship programs.
Healthy Time Off: You'll get time for yourself – be it vacations, personal leave or celebrating your birthday in style.
Bonuses: We believe in sharing the success. Enjoy a variety of bonuses, from referrals to perks and revenue sharing.
Respect and Inclusion: Your voice matters, and we value it. We're all part of the CMA family.
Flexible Work Arrangements: We understand the importance of work-life balance. You can tailor your work to suit your lifestyle.
Creative Freedom: Your ideas are your own, and we encourage you to bring them to life. Make your mark with us.
Modern Workplace: We provide a dynamic, modern environment, complete with coffee and the occasional pool game.
Social Events: Our bond doesn't stop at the workplace. We organise fun social events, ensuring that we not only work together but also hang out together.
Collaboration isn't just a buzzword at CMA; it's in our DNA. We live and breathe it. When we say we work together, we mean it. Whether it's solving a complex problem or brainstorming the next big idea, our team thrives on collaboration. It's about more than just the work; it's about the journey.
How to apply?
Please send CVs and expressions of interest to careers@cmagency.co.uk. Let us know why you are passionate about graphic design and why you would be the perfect fit for our team. Selected candidates will be contacted to arrange an interview, where we'll discuss your portfolio, our company values and how you could contribute to our ongoing projects.
Join us and let's create impactful visual stories together!