PPC / Paid Media Marketing Specialist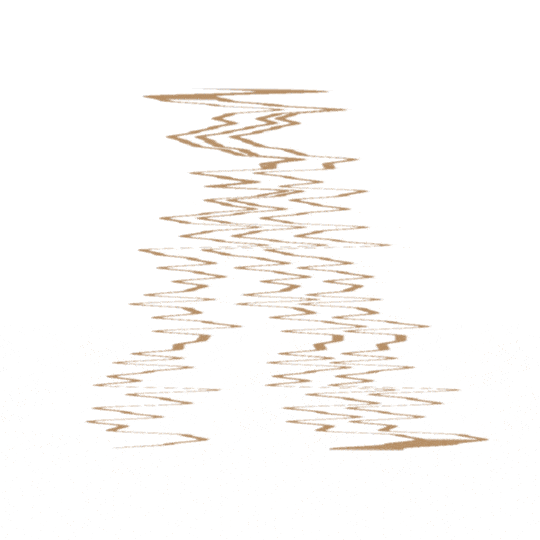 Hey, we're The Content Marketing Agency – or CMA, as those in the know call us. As a fast-growing agency specialising in marketing, design and development, we're on the hunt for a talented and driven PPC Marketing Specialist to join our team.
Sounds like you? Then read on…
Job Type: Full-time
Salary: £19,000 pa – £24,000 pa (depending on experience)
Location: Grimsby, Lincolnshire
Experience: All invited to apply
Closing Date: 30/11/2023
PPC / Paid Media Marketing Specialist Role
You have direct experience working across PPC and display platforms such as Google Ads and Google Display Network (GDN). You have a strong understanding of Display & Video 360, as well as paid social media and e-commerce promotion. You're confident working with Google Analytics and with social media platform insights.
You're adept at not only managing client campaigns but optimising spend. And you instinctively understand the key role data plays in shaping results. You report to the Digital Marketing Manager.
Your responsibilities
Helping your clients succeed through the provision of CMA's digital advertising services across display, social and search.  

Running all aspects of paid campaigns, from planning, set up, creative and ongoing management, including competitor analysis, keyword research and audience segmentation. 

Delivering engaging, relevant multi-channel experiences for target audiences, driven by personalisation and strong sequential messaging.

Overseeing development of high-impact creative, writing copy that engages and converts, developing landing pages and ensuring brand consistency across channels.

Analysing, evaluating and optimising your campaigns. 

Maintaining proficiency with digital advertising platforms such as GDN and DV360, along with similar platforms like Adobe Audience Manager and (for paid social media) Facebook Ads Manager and LinkedIn Ads Manager.

Overseeing the full and timely delivery of contracted services.
Your Key Skills
Recommending improvements to increase campaign performance, such as geofencing and remarketing / retargeting.

Providing accurate, meaningful client reporting by program, campaign and channel. Troubleshooting problems as they arise and implementing actionable solutions. Analysing competitor activity.

Researching and evaluating the latest trends and techniques to find new and better ways of measuring paid activity.

Assisting CMA Account Managers with strategy development on a client-by-client basis. Participating in meetings. Updating client briefs and related documentation. 

Supporting the Digital Marketing Manager with research into new CMA services related to your field of expertise.

Other duties that may reasonably be assigned to you with CMA's successful operation in mind.
Attributes
You have a can-do attitude and a love of all things digital.

You demonstrate high levels of initiative and display full ownership of your work. You identify and address problems proactively.

You possess excellent communication skills, both verbal and written.

You're a team player but are able to work independently with confidence. You manage tasks efficiently and help others do the same. 

You're a habitual learner who thrives working in a fast-paced, fast-changing, yet supportive environment.
Why Work With CMA?
Heads up – that's a rhetorical question. We're a full-service marketing agency with head offices in Grimsby, England, remote hubs across the UK, and US operations in Cambridge, Massachusetts. At CMA, we believe in the power of creative marketing. We're driven by excellence in service, dedication to our clients, adherence to data and a positive, can-do attitude.
Creating Seriously Good
Shit Together
There's No 'I' in Team Unless It's 'Teaming Up
Which really makes no sense. What does make sense is this: people don't work for CMA. They work with CMA. Like a Casio MS-80S Calculator, we are a sum of our parts. We are on a mission together. One to create opportunities. To create careers. And to do so by creating brilliant work.
It's simple mathematics. At CMA, we don't just hire individuals; we build a community. We're on a journey to make a difference and unlock potential. Are you ready to join us?
Things You'll

Love
Global presence: Join a team with a global reach, working on projects that span the world.
Hybrid workplace: Experience the best of both worlds with remote and in-office work options.
Cool technology: Stay on the cutting edge of tech and tools.
Cutting-edge expertise: Learn from the best in the business.
Competitive salaries: Your hard work is rewarded.
Career development: Fuel your growth and learning.
At CMA, no day is ever the same. Be prepared for exciting challenges, diverse projects and a continuous stream of inspiration. Our fast-paced environment keeps things interesting.
The Pathway
Your career with CMA is a journey. With every project, you're learning and growing. We invest in your future with training, workshops and mentorship programmes.
Outside of working with the best team on the planet, what else can you expect? Here's a few other sprinkles to dust your doughnut:
Unleash Your Potential: At CMA, the sky's not the limit; it's just the beginning. We encourage you to reach for the stars and support you all the way.
Career Development: Our commitment to your growth is more than just a promise. We provide training, workshops and mentorship programs.
Healthy Time Off: You'll get time for yourself – be it vacations, personal leave or celebrating your birthday in style.
Bonuses: We believe in sharing the success. Enjoy a variety of bonuses, from referrals to perks and revenue sharing.
Respect and Inclusion: Your voice matters, and we value it. We're all part of the CMA family.
Flexible Work Arrangements: We understand the importance of work-life balance. You can tailor your work to suit your lifestyle.
Creative Freedom: Your ideas are your own, and we encourage you to bring them to life. Make your mark with us.
Modern Workplace: We provide a dynamic, modern environment, complete with coffee and the occasional pool game.
Social Events: Our bond doesn't stop at the workplace. We organise fun social events, ensuring that we not only work together but also hang out together.
Collaboration isn't just a buzzword at CMA; it's in our DNA. We live and breathe it. When we say we work together, we mean it. Whether it's solving a complex problem or brainstorming the next big idea, our team thrives on collaboration. It's about more than just the work; it's about the journey.
How to apply?
Please send CVs and expressions of interest to careers@cmagency.co.uk. We'll acknowledge receipt of your application. Those who pop on paper we'll invite for a chat, including (virtual?) coffee and possibly biscuits (or cookies, if virtual).