Systems Administrator and Web Developer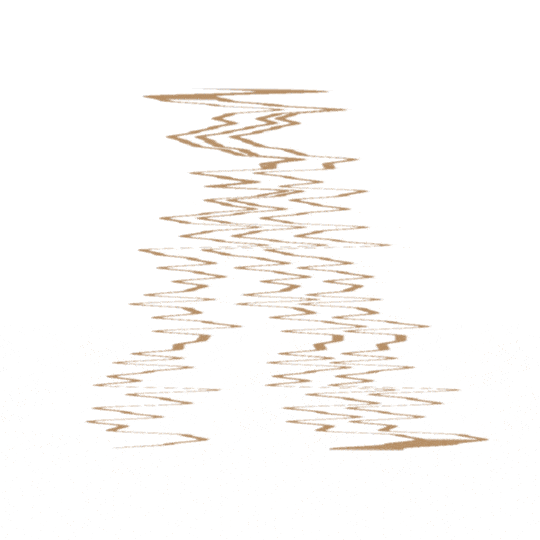 The Content Marketing Agency (CMA) is a dynamic agency. Marketing, design, development and digital transformation spins on our service playlist. And, because we're growing faster than a cheetah driving a Ferrari, we're on the hunt for a talented systems adnimistraor and web developer to join our IT and web development team. 
Job Type: Full-time
Salary: £19,000 pa – £26,000 pa (depending on experience)
Location: Grimsby, Lincolnshire
Experience: All invited to apply
Closing Date: 20/11/2023
Role Overview:
As a Systems Administrator and Web Developer, you will have a diverse set of responsibilities. These include assisting in the management of our organisation's websites and Customer Relationship Management (CRM) systems while also actively contributing to web development projects. You will work closely with the IT and development teams to ensure the smooth operation and functionality of these critical business tools. This role presents an excellent opportunity for individuals passionate about web technologies, system administration and web development.

This role offers an exciting chance to level up your professional skills while being part of our close-knit, innovative CMA family. Picture yourself collaborating with seasoned digital wizards and web development gurus. Whether you're just starting your journey or already well into it, we encourage all experience levels to jump in and apply. 
Responsibilities: 
Website Administration:
Support the day-to-day management and maintenance of the organisation's websites, including content updates, bug fixes and troubleshooting.

Collaborate with marketing and design teams to ensure the website is up-to-date, visually appealing, and user-friendly.

Assist in implementing SEO best practices to improve organic search visibility and drive website traffic.

Monitor website performance, security and availability, promptly addressing any issues that arise
Web Development:
Develop websites, applications, and software based on defined digital strategies and plans, including design, content, SEO, and wireframes.

Work to a structured process, addressing and resolving issues promptly.

Collaborate with the team, taking direction and understanding the needs required to create fast, responsive websites that meet customer requirements.
CRM SYSTEM MANAGEMENT:
Assist in the configuration, customisation and administration of the CRM system, ensuring it aligns with business requirements and processes.

Support user access management, permissions and data integrity within the CRM system.

Collaborate with cross-functional teams to identify and implement system enhancements, integrations, and automation to optimise CRM functionality.

Provide user training and support to ensure efficient and effective utilisation of the CRM system.
Technical Support and Troubleshooting:
Respond to and resolve website and CRM-related support tickets in a timely manner.

Troubleshoot and resolve user issues, system errors, and data inconsistencies.

Collaborate with the IT and development teams to identify and implement system enhancements and upgrades.

Proactively monitor system performance, diagnose problems, and implement appropriate resolutions.
Documentation and Reporting:
Maintain accurate documentation of system configurations, processes, and procedures.

Generate regular reports on website and CRM system performance, usage, and key metrics.

Identify areas for improvement and recommend solutions to enhance system efficiency and user experience.
Qualifications and Skills:
Bachelor's degree in computer science, information technology, or a related field (or equivalent experience) – preferred, not essential. 

Demonstrated experience or knowledge of website administration and content management systems.

Familiarity with Customer Relationship Management (CRM) systems.

Basic understanding of web technologies (HTML, CSS, JavaScript) and the ability to make minor frontend changes.

Strong analytical and problem-solving skills.

Excellent communication and interpersonal skills.

Ability to prioritise tasks and work efficiently in a fast-paced environment.

Basic understanding of SEO principles and best practices.

Experience with reporting and data analysis is a plus.
Key Skills for Web Development:
CSS

HTML 5

PHP

JavaScript

SQL

WordPress – CMS, Plugins & Themes
Preferred Skills for Web Development:
SASS

GIT (BitBucket)

Frameworks (e.g., Laravel, VUE.js)

Composer

NODE.js (NPM)
Bonus Skills for Web Development:
Understanding of AWS

Linux server setup including Ubuntu and NGINX

Understanding of agile working (Sprints, Scrums, Continuous integration)

Photoshop and/or Illustrator

Interpretive dance

Understanding of digital marketing
Why Work With CMA?
Heads up – that's a rhetorical question. We're a full-service marketing agency with head offices in Grimsby, England, remote hubs across the UK, and US operations in Cambridge, Massachusetts. At CMA, we believe in the power of creative marketing. We're driven by excellence in service, dedication to our clients, adherence to data and a positive, can-do attitude.
Creating Seriously Good
Shit Together
There's No 'I' in Team Unless It's 'Teaming Up
Which really makes no sense. What does make sense is this: people don't work for CMA. They work with CMA. Like a Casio MS-80S Calculator, we are a sum of our parts. We are on a mission together. One to create opportunities. To create careers. And to do so by creating brilliant work.
It's simple mathematics. At CMA, we don't just hire individuals; we build a community. We're on a journey to make a difference and unlock potential. Are you ready to join us?
Things You'll

Love
Global presence: Join a team with a global reach, working on projects that span the world.
Hybrid workplace: Experience the best of both worlds with remote and in-office work options.
Cool technology: Stay on the cutting edge of tech and tools.
Cutting-edge expertise: Learn from the best in the business.
Competitive salaries: Your hard work is rewarded.
Career development: Fuel your growth and learning.
At CMA, no day is ever the same. Be prepared for exciting challenges, diverse projects and a continuous stream of inspiration. Our fast-paced environment keeps things interesting.
The Pathway
Your career with CMA is a journey. With every project, you're learning and growing. We invest in your future with training, workshops and mentorship programmes.
Outside of working with the best team on the planet, what else can you expect? Here's a few other sprinkles to dust your doughnut:
Unleash Your Potential: At CMA, the sky's not the limit; it's just the beginning. We encourage you to reach for the stars and support you all the way.
Career Development: Our commitment to your growth is more than just a promise. We provide training, workshops and mentorship programs.
Healthy Time Off: You'll get time for yourself – be it vacations, personal leave or celebrating your birthday in style.
Bonuses: We believe in sharing the success. Enjoy a variety of bonuses, from referrals to perks and revenue sharing.
Respect and Inclusion: Your voice matters, and we value it. We're all part of the CMA family.
Flexible Work Arrangements: We understand the importance of work-life balance. You can tailor your work to suit your lifestyle.
Creative Freedom: Your ideas are your own, and we encourage you to bring them to life. Make your mark with us.
Modern Workplace: We provide a dynamic, modern environment, complete with coffee and the occasional pool game.
Social Events: Our bond doesn't stop at the workplace. We organise fun social events, ensuring that we not only work together but also hang out together.
Collaboration isn't just a buzzword at CMA; it's in our DNA. We live and breathe it. When we say we work together, we mean it. Whether it's solving a complex problem or brainstorming the next big idea, our team thrives on collaboration. It's about more than just the work; it's about the journey.
How to apply?
Please send CVs and expressions of interest to careers@cmagency.co.uk. We'll acknowledge receipt of your application. Those who pop on paper we'll invite for a chat, including (virtual?) coffee and possibly biscuits (or cookies, if virtual).