'That' Leeds United rebrand and what marketers can learn from it
English football returns to our TV screens this week after a COVID-19 induced hiatus. 
And, with Leeds United currently leading The Championship title race and looking set for a long-awaited return to the Premier League, we thought we'd take a look back at Leeds United's controversial rebrand to celebrate their centenary year.
After all, in football, you need to keep your fans onside. So what can marketers and designers learn from it? 
'We all love Leeds' – just not the new crest

On the 24th January 2018, Leeds United unveiled their new club crest to celebrate their centenary year in 2019. 
The new crest was the result of six months of research, with 10,000 people consulted. However, the club faced immediate backlash from fans.
What followed was a u-turn on the new crest, a social media storm with clubs such as Aston Villa openly mocking Leeds and comparisons to the Gaviscon logo. Indeed, it was a different form of footballing heartache. 
Supporters made their voice loud and clear as over 77,000 people signed a petition to stop the launch of the new crest, somewhat overshadowing the 10,000 who had been consulted. It's also worth bearing in mind that Leeds United's Elland Road stadium holds 37,890 people, so a lot of fans were unhappy, to say the least.  
However, the intentions for the new Leeds crest were sincere. As Managing Director, Angus Kinnear explained in an interview with Radio Yorkshire's Tom Carnduff, the salute had become a sign of unity between the club, the players and the fans. The crest embraced this, and put fans at the heart of the club's new identity, as shown in the promo video below.
So, you'd expect fans to love their new prominence on the crest, right? Wrong! The rebrand became somewhat of an own-goal.
In a statement on their website, the club addressed the issue saying: "We conducted thorough research into the desire for a change to the crest to symbolise a new era for the club. However, we also appreciate the need to extend  the consultation with supporters and we are committed to working with you to create an identity we can all be proud of."
The backlash from fans around the world resulted in some great use of GIFs (just check out twitter) but also some great graphic design as fans sent in their own crest ideas. Some of which are very impressive.
Ultimately, the volume of ideas and designs sent in by fans led to Leeds delaying the launch of the new crest. It seemed the fans were truly united in opposing the new club badge. 
Marching on Together
In the end, the club decided to make a small amend to the current Leeds United crest for the 2019-20 centenary season. Which looks set to be a memorable one if Leeds can close out the season at top of the table and be crowned champions.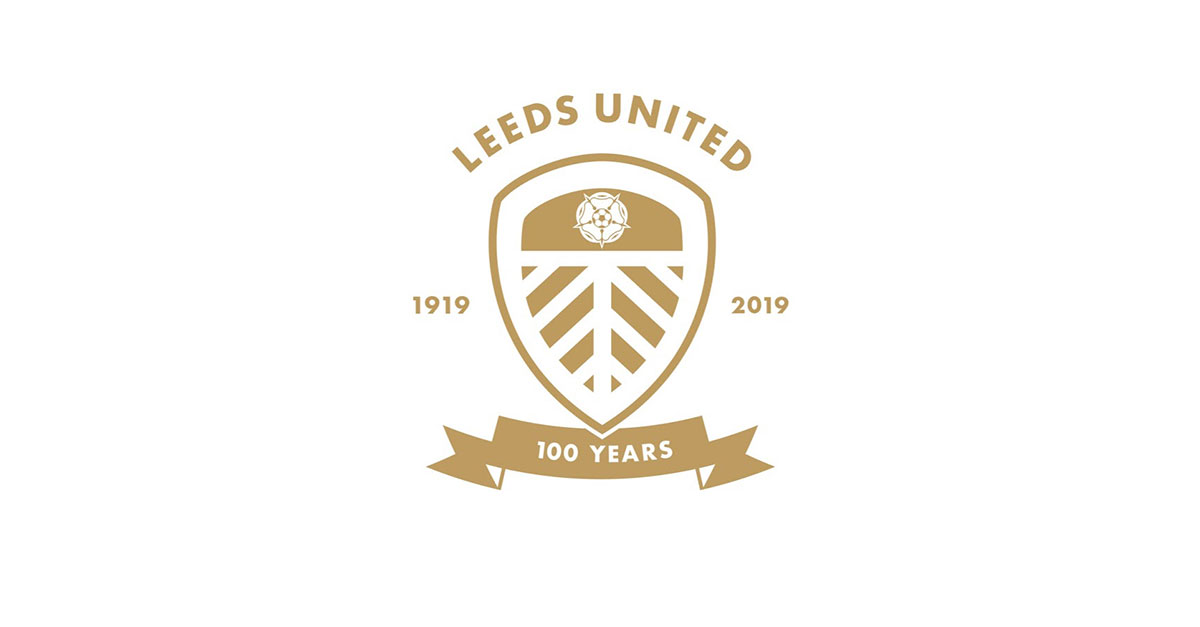 The kicking the club received for the 'Leeds Salute' crest, serves as an important lesson in rebranding, marketing and consultation. So, here are some takeaway points to consider…
#1 Keep your fans onside
What became clear as criticism around the new crest increased was that the original discussions and consultation had not necessarily been wide enough or as thorough as it perhaps could have been. If you have a large global customer base keep that in mind when consulting with a small number of them and then making big changes on the back of it.
#2 Communicate
When involving fans or customers in the process of a rebrand, keep them up-to-date throughout the process and involve as many as you can. Hold review points, or narrow the choice of logos and key decisions down as to avoid any unpleasant surprises further down the line when you launch.
#3 Emotional connection
Keep in mind your fans or customers emotional connection with your brand. Whether it's a football team or a product, they are often a part of everyday life for loyal supporters. Get it wrong, and it can cause damage to your brand and peoples affiliations with it.
The Final Whistle
Ultimately, sometimes people just don't like change. There are numerous examples of rebrands that have been poorly received or have been criticised, and Leeds are not the only football team to have faced criticism for a badge change in recent years, it happened to Everton in 2013. But Manchester City, who rebranded in 2016 did so successfully, with relatively little criticism from supporters.  
Rebranding any business or sports team needs to be done delicately. It needs to be well thought through. It needs to be thorough and it needs to be done for the right reasons. Ideally, your process will include a wide variety of stakeholders to fully understand their views and opinions. 
Whilst you want to avoid design by committee, you also want to get it right. In life, you can't please everyone, but you can please the majority. 
If done correctly a rebrand can really invigorate your brand and take it to the next level. 
What do you think of 'that' Leeds rebrand? Which team has got the best crest? Let us know in the comments below, or on social media.
And if you want to discuss branding, simply get in touch, CMA can help with your marketing goals!