The Hundred – Marketing Gimmick or Genius?
When you think of cricket, you don't necessarily think of marketing. But maybe you should…
The game, which dates back to the 16th century, has a rich heritage. But questions around people's desire to watch five-day Test Match Cricket and the domestic four-day game have been bubbling away for some time, leading some to question their relevance in a time of instant gratification.
But with the introduction of the ECB's new The Hundred competition scheduled for July 2020 (fingers crossed it will go ahead, given the current situation), what does it mean for the other formats of the game? Is it innovation for innovation's sake? Is it a gimmick? Or, is it a stroke of genius?
The Hundred – What's It All About?
The Hundred aims to bring new audiences to the game of cricket. The new fast-paced, action-packed, 100 ball competition introduces 8 new city-based teams such as Northern Superchargers, London Spirit and Welsh Fire. And, even has variations on the number of balls bowled in an over. Shifting from the traditional 6 ball overs to 5 ball, or even 10 ball overs! 
And although it's faced some resistance from cricket traditionalists, more than 100,000 tickets were sold for the competition within the first 24 hours. Indeed, with big-name players such as Ben Stokes (BBC Sports Personality of the Year 2019), Steve Smith and Kane Williamson The Hundred is an exciting prospect. 
But with the success of franchise T20 leagues around the world such as the Indian Premier League and the Big Bash League in Australia, some may be wondering why add a new format now? After all the UK domestic T20 Vitality Blast has proved a roaring success with average attendances for the Vitality Blast group matches rising 15% in 2019 and up 47% over the past five years. After all, isn't cricket confusing enough already? 
But The Hundred isn't necessarily aimed at people who already love cricket. This is a new product, aimed at engaging new audiences. So, what can we as marketers learn?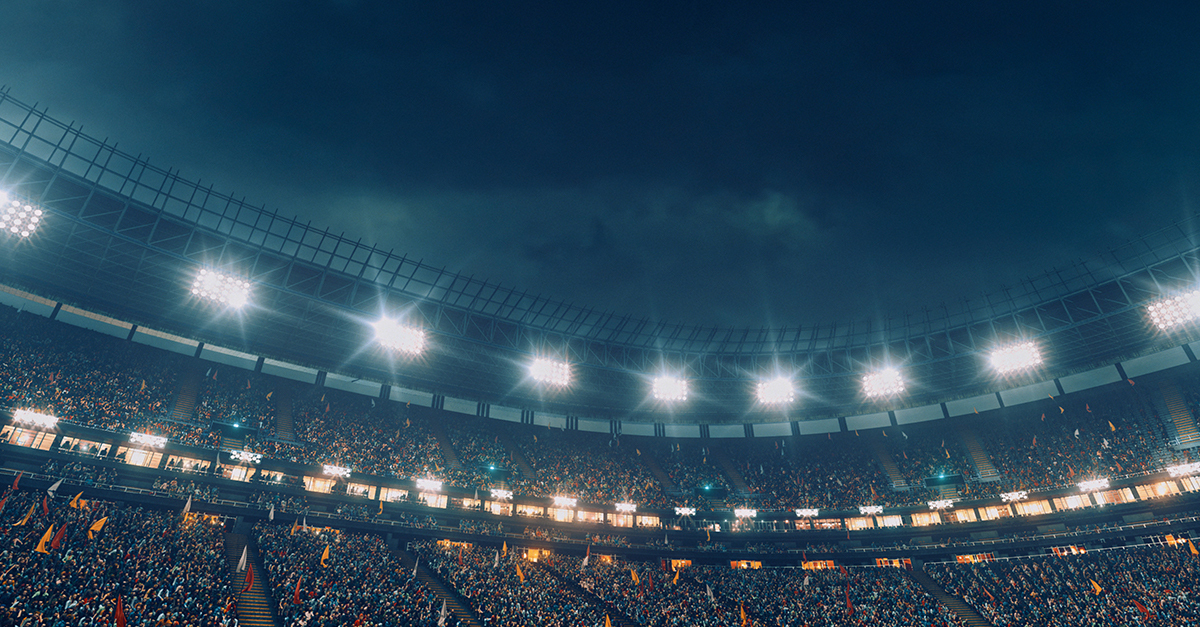 #1 Price your product competitively 
The Hundred is meant to be accessible, particularly for younger audiences. As such, tickets for The Hundred have been priced accordingly. All Under 16s tickets are £5 to all matches. And 5-and-under are free with an adult. It's been priced to suit a range of budgets and with families in mind. Surely that's great for the game? World-class players on show at an affordable price. An entertaining spectacle that can be enjoyed as a family. What's not to love?
#2 Maximise your audience
The Hundred has placed equal focus on the women's competition, which is great and will inevitably increase the competitions appeal to a wider audience. Women's cricket has been on the rise for some time now, particularly following England lifting the trophy at the Women's World Cup in 2017. Players such as Heather Knight and Katherine Brunt will surely inspire youngsters around the country to get involved with the game and reaffirm that cricket is a game for everyone to enjoy.
#3 Brand your product to project your values
The Hundred's branding is bright, bold and eye-catching. Each of the 8 teams kits are colourful. Whether it's the orange and yellow of Birmingham Phoenix, or the funky design and bold green for Southern Brave. The colour and vibrancy convey what this competition is meant to be about. It's vivid. It's exciting. A stark contrast to cricket's reputation of people wearing white wooly jumpers and standing in a field.
#4 Don't be afraid to innovate
Whilst cricket has a reputation with some for being a 'gentleman's game' with complex rules to be abided by at all times, The Hundred is innovative. Yes, there have been people who see it as a 'gimmick', but in a way 100 balls to get the most runs, is actually quite straightforward. 5 ball and ten ball overs are something new, as is the strategic time-out that teams are allowed. If anything, The Hundred is taking a well loved game and reinvigorating it for a new audience. 
#5 Get eyeballs on your product
A selection of The Hundred matches will be broadcast on the BBC, for the first time in 21 years. The BBC last broadcast live televised cricket in 1999. The message of The Hundred is that 'everyone is welcome' – cricket is a game for all. And the fact that live cricket is once again returning to the BBC will only serve to increase the number of people watching the game of cricket and hopefully start playing it.
Ultimately, how successful The Hundred will prove to be in the long term remains to be seen. Personally, I love all formats of the game of cricket. And yes, I will be watching The Hundred. For me, anything that gets more people playing and watching the game of cricket can only be a good thing. Whether that be the 100-ball, T20, 50 over or Test Match Cricket. 
What do you think? Let us know on social media or in the comments below.